Plot:
The earth has broke into a world war and gangs on the rise.From all over the world there is havoc going on. Kids are being kidnapped and homes robbed.The earth seems to be falling apart.Raps are on the rise and so are deaths.Peace is something but a dream or a foolish things to think of.The world has been nuking at each each other.Cites are becoming rubble and monuments barley stand to be recognized.The world seems to be going crazy and it seem like nothing will ever be the same.
Seven years have passed
the world is nothing but a ghost planet if you would say.There used to be billions of people.Now only 500 or so remaining.Some places nature has taken over. The animals that have survived have been mutated and so have some humans. Some have powers and some have tails and ears like animals. Even some have an odd way of living.They drink blood of there human friends and or energy. The world has changed some humans are traumatized.Some are lost cause they believe there love ones are dead.70% chance they are dead but there is still a chance. Some survivors are alone and doing what they can to live to see the next day. Some are in groups traveling from place to place.Also small towns have able to beat the odds. The capitols around the world seem to home of the monsters in charge of the area.Like the area with most LAW monsters has a leader near by. Each area is different has different creatures. Some think killing these massive monsters will get rid of the smaller ones running around. But LAW monsters if befriended can be great help so killing any LAWs can be bad.Some are tamable and mountable if trained right and trusted.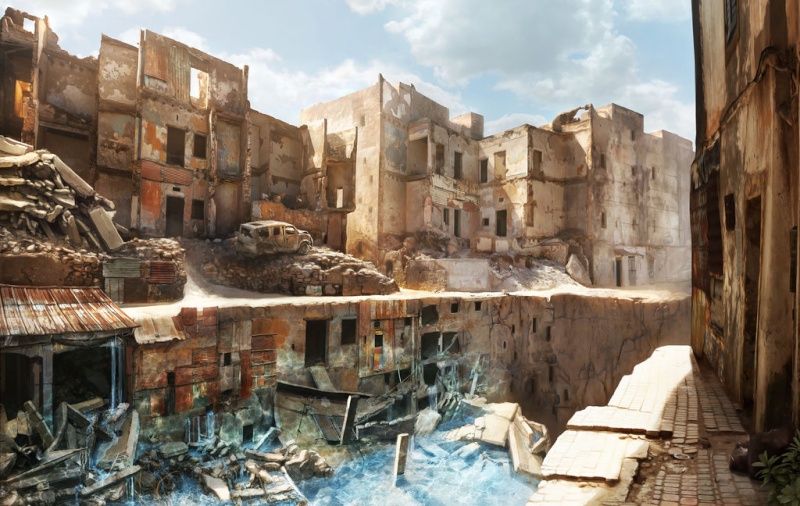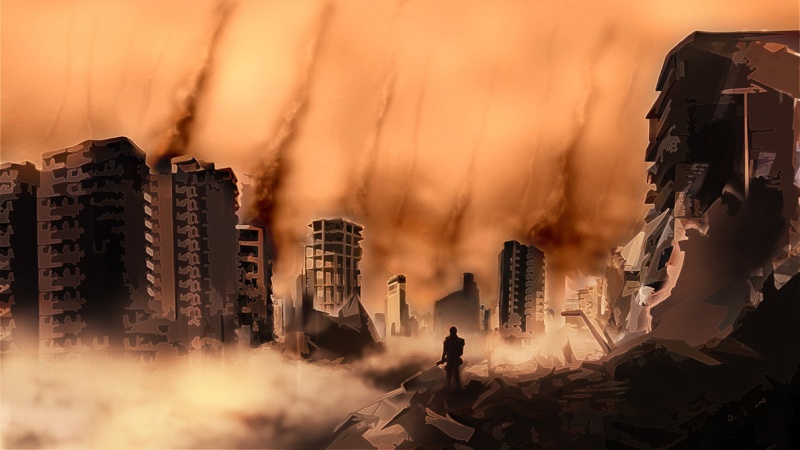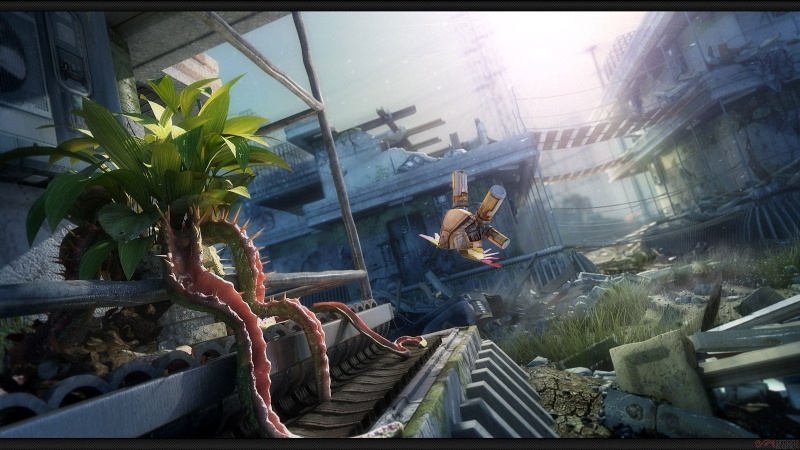 USA
-
Most cites are nothing but rubble.The earth has taken them under her power.Animals and other odd creatures have made them there home.Most big cities are dangerous and hold the most dangerous monsters.They where hit with more nukes than anywhere.Some small towns still stand with people living there.The few remaining of man kind phone work still but there is hardly use for them now.Some people travel to fine more people but lately there is no one left.
-Washington DC,Camp
- LA Camp
Asia
-
Most of it is jungle and is said to be the most dangerous area on the planet now.Humans are 98% gone from here.But the Islands like Japan hold the survivors of most of ASIA. Most of Japan is under water but there are many that are not.Mount Fuji is where most have found safety.The only way out is by air or sea most planes are underwater or damaged.Boats and ships are all they got and a few have started to live on the sea.
-MT FUJI Camp
Will they be able to rebuild there world or will they be taken by mother nature and her power.
*
I am most of the big boss like monsters that pop up..
aka
I am like the game master of the rp...I'll throw in big or weird monsters time to time.Ive done this before it turn out be a really fun rp.There no limits to things but keep in mind the major rules of role-play please. You can be anything really and do anything in my rp...but NO GODMODING.
*
There is a five character limit for each person
*
No magic powers healing others massively,
flying
(unless you have wings or a vehicle that can),
No being zombies
they are dead and have no functioning brain cells or heart,
Vampires
are part of mutation in this they are okay.
Werewolf
you can change into but removing clothes is not needed.
No ghost
people please.
*
Monsters I throw in will ether one of the alliances.Depending on yours and who they run into.Will depend if they will harm you or not.
CHAOS
monsters are moody and will attack anything just for shake of it most the time.
LAW
is good and so if you show respect and not harm them they won't harm you...
neutral
they are pain in the ass and are very unpredictable...
*
be creative and put up as much info as you want.
YOU CAN JOIN AT ANYTIME
Name:
(anime picture can have cat or animal parts if want like tails,ears etc,like a cat girl or something..if you are mutated)
Location:
Age:
Alliance: LAW/neutral /CHAOS (humans its based on what things you have done in life. where you are in so think about it)
power: (not need one)
Weapon:(gun,sword ,etc)
Transportation:(some kind of large animal or motorbike)
Bio:(what happened to them what did they go threw ?)
Ask questions please if you have any
-----------------------------------------------------------------
Examples:
Name:Sato Chruin -
~Kazu~
Location: Japan,Mount Fuji Village ,Camp
Age:22
Alliance:neutral
power: Transforming into a dragon like monster
Power
:Has great strength, speed, stamina, agility, reflexes, night vision, shape claws deadly bite.Generates freezing temperatures to create and manipulate ice.
Weapon: two Black Handguns and a dagger
Transportation:A black motorcycle
Bio: Was in Tokyo when a massive earthquake hit.A tidal wave hit and most of Tokyo is underwater.Him and a few survivors where brought to Mt. Fuji.Sato been living there for about two years now.The world has become a dark and lonely place now.He wonders if there are others around the world alive.If there is he wants to reunite the remaining people to help rebuild and to be around more people.Sato lost everything do to the war and wave.He has a few friends he made in the camp.Also he is slowly dieing of a heart breaking disease.he has lung cancer and without hospitals around he seems to be getting sicker.he wonders if USA has any wants to go there for help.He is a bright young man loves being around people.But tends to shy and fearful of many things around him.He has a great fear of fire and stays away from even camp fires.
Name: Akira Lotus
~Kazu~
Location: Japan,Mount Fuji Village ,Camp
Age: 22
Alliance: CHAOS
power:Vampire ablities and Possesses telekinesis( can move objects with his mind)
Weapon: Kirin Sword
Transportation: Armor Jeep
Spoiler:
Bio: Akira has always been a bit rough around the edges.He use to have medcation for his illneses that mess with his mind and body.But seeing how there are hospitals around he seems to be really evil.He can be sweet but he has rapid mood swings from anger to ,sad to happy.But its not his fault he tends to be relaxed when he sits by moving water or in the forest.He doesn't remeber anything from what happened to him.Most times he always alone casue he fears to be around others.He doesn't like to hurt people but they should understand. To help with probelms he is a hunter of the village.Sato tends to tag along to help find food.He doesn't have many friends but Sato and a few others seem to have taken a liking of him.
Name:Momo ~EDITING~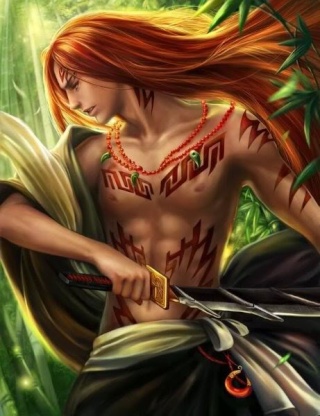 Location: D.C CAMP
Age:18
Alliance: LAW
power: Transforms into a dragon like creature
Transportation: A horse name Arok
Bio: Momo was in DC when everything started to fall apart apart.He was surpose to be there for a few months.Casue of a music company meeting.But he never got there a nuke had it the the white house casuing most of DC to vanish.He is from Japan and has no idea if his family is alive or dead.Momo does what he can to help others.May not be a doctor but he knows some medcial skills.
Name: Kenshin Yakashima -
*Yakitori Samurai*
Location:Japan,Mount Fuji Village,Camp
Age: 19
Alliance:neutral
power: Transforming into a hedgehog creature - super speed and electricity powers
Weapon:katana
Transportation: Black motorbike but can drive helicopters
Spoiler:
Bio:Kenshin is one of the few that survived Tokyo.He likes to get into everything.very curious and tends to have bad cussy mouth at times.But that is just his outer shell.Kenshin is a caring person and loves to think of how life was before the wars.He lost friends and family in the flood.He feels alone at times but is happy to have a few people around.Kenshin always around the guy Sato.He is worried about him and knows he is sick.Also is great at computers and knows how to fix almost anything with the right tools.
Name
: Yomi Haragami
*Yakitori Samurai*
Location:
Japan,Mount Fuji Village ,Camp
Age
: 23
Alliance
:LAW
power
: Superhuman strength and speed,Cat like reflexes always lands hardly feeling stunned
Weapon
:katana
Transportation
: A monster name Yarpar
Spoiler:

Power

:Shoot fire from its mouth and has a nasty bite.His claws are very sharp and are deadly

Alliance

:Neutral

If this master kills another

Neutral

or another creature of the same species he gets upset

Bio

: Is what most he the camels changed into.Can be easy going but hates loud sounds. They don't like water to much and would rather not go in it.Loves the hot desert like areas and jungles.Speed is about 50 - 100 MPH.They don't eat meat much but vegetation.Meat is a option they will eat meat but only if they can't get anything else.
Bio:
Yomi was in Kyoto when the war started.He was at a shrine praying to the gods.When there was a big flash he woke on the ground.He didn't remember anything really just has a new body that is really odd.Once he saw himself in reflection of water he panicked.he couldn't believe he was...monster.. But he kinda liked it he has super strength and could move so very fast.It was like a gift from the gods he thought.He lost his whole family do to the war and wave.But now he values everything that happens in his life.Yomi is the leader of the Camp on Mt, Fuji he is look at as a god by the people because of his look he is close resembled to a worshiped creature.The people of Shinto and Buddha love to tell tales and some still can't believe there eyes.
Name: Kodie Wynn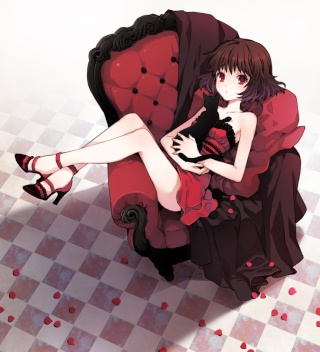 Location: Washington DC Camp,
Age: 15
Alliance: LAW
power: Her voice can make a shield around a whole area, it can be used to protect or trap. Also, she can sing in a certain tone where its not possible for anyone to hear and causes the victims ears to bleed out and pop.
Weapon: Uses a electric like sword
Transportation: Wings ;3 but she mostly likes to walk.
Bio:
Kodie was praying for a first time to her god when her part of the area arose and fell into the ocean. She was scared and didn't know what to do, before she knew it, she had jumped out of a window to avoid being drowned into the water. She had taken her two cats with her, grabbing them even though they were hissing.
She jumped from the window and has suddenly grew wings. She had flown above the water with her two cats, totally freaking out from being so high. She had flown for days, when she had stopped to rest and get something to eat at Washington DC, soldiers came to her saying their was a camp for safety. She followed, and her cats followed her, Lala, her female cat looked like a raccoon but was the prettiest female cat ever, she was like a dog and listened. Batman was a delinquent and rarely listened but since he wanted to keep himself alive he followed his master.
When they arrived at the camp she stayed their for a few days but left after being one of the chosen to see if their were still people in other areas. She was assigned Japan, and she went off with her cats to japan. She had a cage for them to stay in while she flew, it was tied to her waist. The cats actually enjoyed being in the air O.o
Name: Rex
Destiny's Gate
Location: US, Washington DC camp
Age: 16
Alliance: neutral
power: sees very well in the dark, inhuman speed, high pain tolerance
Weapon: two pistols, knife
Transportation: Feet
Bio: Rex can't remember his name, or anything else about his past. "Rex" was what was etched into his guns when he awoke, so he decided that would be his new name. He's searching for other people who may know who he is.
Last edited by ~Kazu~ on Mon Feb 14, 2011 1:22 am; edited 10 times in total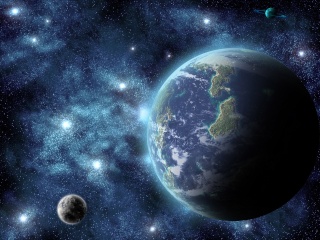 Years past since the distrunstion of nearly all the living beings on the planet.Do to war the havoc and pain it casues.The humans nearly whiped theselves out casue there hate for each other and power.Now the ones that have suruived have to pick up the paices.There are less thanfive hundred people across the world that have sruived.But most think they are the only ones that are.Its been years the radios are deadslent not music no voices..nothing. Somtimes at night some of the street lights and some of the building light work still.Power seems to not be an issue in some places on the pleant.
Years past since the destruction of nearly all the living beings on the planet.Do to war the havoc and pain it causes.The humans nearly wiped themselves out cause there hate for each other and power.Now the ones that have survived have to pick up the pieces.There are less than five hundred people across the world that have survived.But most think they are the only ones that are.Its been years the radios are dead silent not music no voices..nothing. Sometimes at night some of the street lights and some of the building light work still.Power seems to not be an issue in some places on the planet.
The world has changed most animals have mutated do to the bombs that where dropped and factories destroyed.There are small ones and big ones and they all have there on personalities.Some seem to look like lost creatures from the past.Others seem human like as if some human turned into the monster. Human skeletons lay everywhere.Some holding another or onto a loyal pet waiting for the guns to stop.The world is dark and dangerous now.Only those willing to fight to survive leave there hideouts.Humans are no longer at the top of the food chain.They are near the bottom and have to fight to survive.Alone a human will surly have a hard time making it to see another day.In a group you stand a better chance but sometimes even humans become each others enemies...
Can the camps make it ?or will the human race be gone for good?
The fate of the human race is in there hands now.
---------------------------------------------------------------------
Sato sat on a rock watching the steam come off the walls.He sat in a hot spring relaxing his body before he turn for night shift.It was about 8 pm there at the Fuji camp.On the other side would becoming morning in most places.He thought many times id there where others alive.he let out a cough and looked around at the ceiling.No hospitals meant care for serious injuries was hard to care for.Like cancer his lungs have been getting painful past few months.He walked out the spring and to his towel drying off.Once he got out he walked off to find Akira.This man was always doing the night shift.Sato didn't understand it casue Akira liked it so much.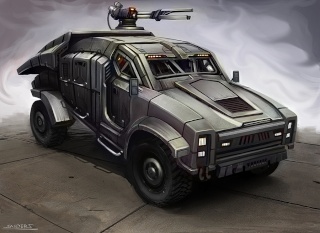 Akira sat in his jeep smoking a cigarette.He looked up at the stary sky and seemed to be lost in thought.Till that boy Sato came by.
About time you get here I been waiting.now lets go before someone gets killed by some hungry monster
.Akira waited for Sato get in and headed off.They would be patrolling most of the night.The jeep growled in the night down the bumpy mountain side.Two others sat in the jeep also. One in the gun seat the other at the computers.Most nights where just small almost harmless monsters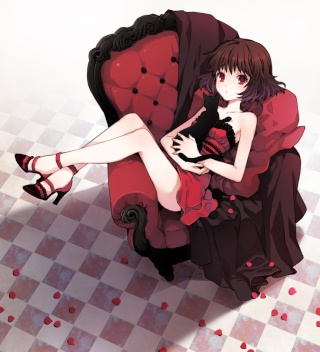 Kodie winced at the warm sun touching her face, the warmth was taken away from her fast when a slight breeze flew. Making her shiver and open her crimson red eyes, Lala was on her lap and Batman was sleeping at her feet. Kodie put Lala down and got onto her feet, yawning and stretching, "
I'm hungry,
"
Kodie spread her wings open, wings of darkness, that were as wide as 4 cars right next to each other. She put a shield over her animals to protect them and flew to a near by gas station. It was ancient ruins now, some deer could be seen eating grass at the door. Kodie contracted her wings and they disappeared, her red high heels clicked on the cement, she hated these heels but they were all she had.
She rummaged through the snacks there, all that was left were a few bags of chips and water. She grabbed them and put them in a bag, she then removed her shoes putting them in the bag as well and began to walk to the DC Camp. Arriving at its entrance after 2 hours of walking, she went inside. It was now 8am, she rarely ever slept in the camp. She opened a bag of chips and munched on one of the ruffles, opening the lid to her water she sipped the glorious water. It tasted so good, it was like finally having fresh clean water after 40 days in the desert.
Rex sat at the edge of camp, watching for signs of life. He noticed an animal of some sort scampering past and threw his knife at it. The knife smashed into the rabbit's head, killing it instantly.
Well, we've got food at least,
he thought, retrieving his kill and skinning it carefully. He didn't know how he knew how to do this, just that he did. He had no memory.
He walked back into the camp with his kill and threw it on the small fire they had for cooking and warmth. "I've got us dinner," he said, though he wasn't sure if the few people here were listening.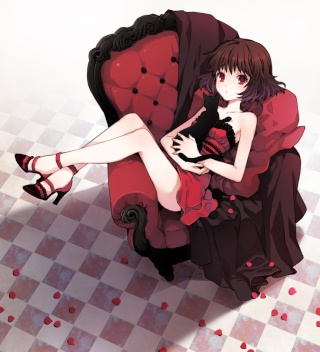 Kodie looked up at a man bring in a rabbit, frowning at the dead animal. Sure, stores barely made any food now, but she always tried looking for some, since she despised eating animals. She wouldn't mind eating it if they didn't put it so out in the open while cooking so she'd have to see it.
She looked away from the rabbit and whined a bit inside of her, she wondered when Momo would hurry up and wake up or come back from whatever he was doing. Kodie walked up to the man who wasnt realy being listened too. "
U-um,
" Kodie scratched the back of her neck nervous, blushing a bit "
If you ever see a black cat or a raccoon looking female cat dont kill it. It's mine . . .
"
"
Please?
" Kodie looked up at Rex cutely, hey she was still a kid . . she was going to use those adorable kidish charms!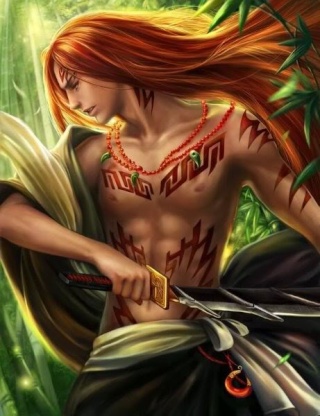 Momo and a few others returned to the camp with fresh water.His horse pulled a wagon with huge bottles of it and some smaller.Anything that was clean enough for water could be used.It was mid after noon at the DC camp.The other side of the world be in darkness right now.As he walked by Rex he looked at what he caught.
Nicely done rabbits aren't the easiest to get unless you have the stamina.The wolves used to have hard time with those
He smiled at
Rex
and
Kodie
then remember something.He took a bottle from his horse's pockets.
Here its pepper might make the rabbit taste better
.He handed it to Kodie along with a gallon of water and then continued on with the others he was with.Looking back he yelled back to them
Don't waste that water okay it was hard getting it so use it when you really need to
.Smiling again then heading off to store the water in a basement to keep it cold.There where about 50 other people in the DC camp.There was no leader yet so they all have to work together.
After he was done helping store the water he sat on a rock.Petting his horse and then removing his wagon from its back you must be tired my friend rest up you need for tonight's patrols..He lead his horse to a wooden holding pin.Within a few minutes
Arok
was sleeping peacefully.Momo leaned on the fence and watched him.there where a few other horse like creature in with him that where trained and mountable.But they were not as friendly as a horse.
Mounts available to use from the DC camp..can befriend a monster to train then mountable
Spoiler:

3x (amount in wooden pin)

Zerbias are strong buge horse like creatures.They have a huge horn like a unicorn.They are high string and like to be the leader of the heard.The size and mass are not something to stand in the way of if they charge.

Allice:Nuterul

4x

Dragonels are goofy and sometimes clumsy monsters.They a additude that can lead them into trouble.They are curious about everything and always have to stick there nose where it don't belong.But there wings make the great for long travels that may need flight.

5x

Chocobo are fast mounts and have great speed and strength about them.One of the more intellgent of the mounts.They can be just as loyal as a horse.They come in many different colors from yellow to blackand many others.
"I won't kill any cats unless we're truly desperate. Cats don't have a lot of meat on them." Of course, neither did this rabbit. The only good thing was that because it was a herbivore, they were a little better nutritionally than carnivorous animals like cats.
When Momo returned, Rex said, "Rabbits don't take stamina. They take good aim and patience. I just threw a knife through its skull to kill it." He checked the meat, and deciding it done, took it off the fire. "Food's ready."

---
Permissions in this forum:
You
cannot
reply to topics in this forum