Makeshift FamilyPlot:
In Dove Boarding House, the home for people with no family, are joined together to live without large expenses. As the group lives together, the tenants will grow to realize the people they live with are the perfect Makeshift Family.
Rules:
1. Character Max 2.
2. Tenants have to be at least 5 years old.
3. General role-playing rules.
Profile Skeleton:
(picture here)
Name:
Username:
Age:
Gender:
Short Bio:
Tenants: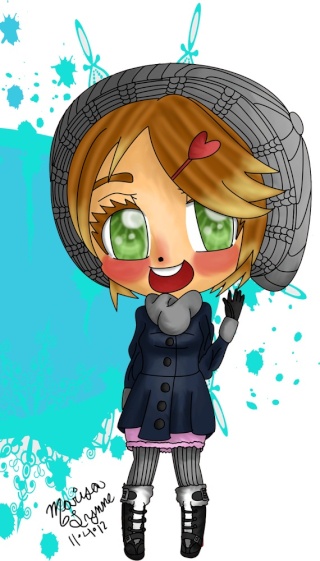 Name: Lyla Alice Grace
Username: Gold Chocobo
Age: 19
Gender: Female
Short Bio: After Lyla's mother passed away from cancer, she moved into the boarding house so she would be able to thrive. She works at a beauty shop, having passed Cos in high school, but her real dream is to go to college for a biology major. She loves to talk, and try to look at the bright side of things. She's friendly but has distrust of people if they make her suspicious.
Name: Walter Ford
Username: Gold Chocobo
Age: 78
Gender: Male
Short Bio: Walter opened up the boarding house when most of his family either passed away or moved, since he figured he could make some money off of rent. He only charges those over eighteen with a monthly rent, and the rent is significantly low. Slowly he is beginning to lose his memory on and off, sometimes forgetting he even opened the boarding house.
Name: Jerome Woods
Username: Kenaron1703
Age: 11
Short Bio: Jake was founded in a dark alley near the boarding house, with a paper where his name was wrote in. He never met his parents and none ever founded or told him who they where. He's a little clumsy and depressive, but he's also imaginative, but not too focused in the real world. He's always playing in his room, and he wants to write a book someday.
Name: Chase Ford
Username: JupiterLightning
Age: 22
Gender: Male
Short Bio: Chase is the grandson of Walter Ford, the owner of the boarding house. At his mother's request, he decided to move in and help his grandpa out with things while finishing up his last year of college. Although he spends most of his time helping his grandpa and doing schoolwork, he doesn't mind helping out residents with anything that they need. He is a very giving person and never expects anything in return from anyone.
Name: Summer Novick ("Alice")
Username: Destiny's Gate
Age: 16
Gender: Female
Short Bio: Summer is an idol. She models, acts, sings, dances, everything. Despite all that, however, she doesn't exactly have a lot of money. She's only just started to get popular, and with her mother in the hospital, most of her money goes to paying the bills. Right now, she lives at the boarding house awaiting her big break and her mom to feel better.
Last edited by Gold Chocobo on Mon Dec 10, 2012 7:36 am; edited 4 times in total

Gold Chocobo

Site Veteran




Posts

: 7952



Walter looked around the den of the boarding house, sitting in front of the fire place. There were no flames, for it was the warm month of August. It was six in the morning, and he had watched the sun rise, beginning the light of the new day. The boarding house consisted of seven bedrooms, two bathrooms, a kitchen, and a den. He found himself in the den most often. He sat in a large armchair, thinking of the time when he first opened the boarding house. Many people have come and go, but currently four people lived amongst him. His grandson, a young woman named Lyla, a girl named Summer, and a child named Jerome. Everyone who came to live at the boarding house became like family to he. He looked up as he heard creaking from upstairs. He closed his eyes: he knew that a person was always up at this time, but he couldn't remember who was stepping out of bed above him.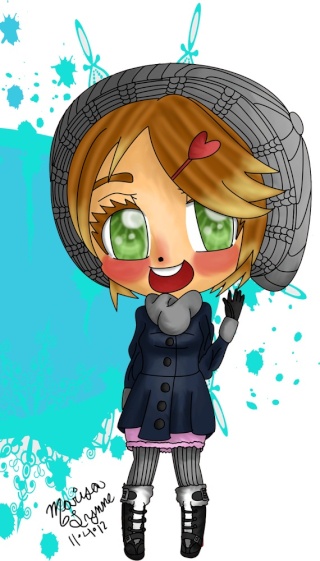 Lyla stretched after standing, grabbing a set of clothes from her dresser. She always took a shower early in the morning, while no one else was using it. It would prevent bickering over who would use the shower, since out of the two bathrooms, only one had a shower. After showering, she got dressed, brushed her hair, and made her way downstairs. Although it was the weekend, and she didn't have to work, she planned to go out for a bit. After all, it was very pleasant weather out.

Gold Chocobo

Site Veteran




Posts

: 7952



Summer heard the movement and the shower go on, for her room was right between Lyla's and the bathroom. She yawned, stretched, looked at her clock, went to flop back into into her pillow, realized the time, and scrambled out of bed. She had a photoshoot--a movie shoot--
something
this morning, and her agent would be there any minute to get her. She threw on her favorite sundress, hacked a comb through her long black hair before pulling it into pigtails, and ran for the bathroom right after Lyla had stepped out. She'd perfected this timing only a week ago--she'd been here for three--and was glad she had.
She brushed her teeth, washed her face, and ran back to her room to grab her little red over-the-shoulder purse. She came down just in time to see her agent walking in the door. "I'm ready," she gasped as she hurtled down the last few steps.
"Don't hurt yourself," her agent said, rolling her eyes behind her black sunglasses. "We can't have you in a cast for interviews. We'll get you some breakfast on the way."
Oh, that was right. It was an interview for some magazine about a TV show she was guest-starring in. She paused just long enough to say, "See you tonight," to Mr. Ford before following her agent out the door and to the car.
Jerome stepped out of his bed, and heard the sound of the front door closing and a car. He looked from the window and saw Summer leaving in the car.
"Just as I thought" think while he started walking to the bathroom "I wonder if everyone is up now"
He got to the bathroom and brushed his teeth, washed his face, and got downstairs.
"Oh, hi Mr. Ford, good morning" Said as he started to toast some bread, and yawned. "Is everyone up?" asked while he sit in the table and started eating.
_________________

Kenaron1703

Roleplayer




Quote

: "If you can't exaplin it to a six year old, then you don't understand it yourself" Albert Einstein


Posts

: 163



Beep! Beep!
Chase groaned and slammed his hand down on the snooze button that was on the alarm clock and rolled over. He had only gotten a few hours of sleep after staying up late to study for a big test coming up. Thankfully, he had no class today. But he always tried to stick to an early morning routine so he could help his grandpa around the house.
He was seriously considering making today an exception as he pulled the blankets back over his head. Just a couple of more hours probably wouldn't hurt, he thought to himself as he drifted back off to sleep. Unfortunately, all of the hustle and bustle going on around the house continued to wake him up. He sighed as he sat up in bed, deciding that sleeping in was probably not meant to be. Either that or he just didn't have it in his genes to sleep in past six in the morning. He smiled to himself slightly as he got up, preparing for the day.

JupiterLightning

Over 9000




Posts

: 11569



Walter seemed to think quite seriously about the question the boy had asked him. He was beginning to mix his days together, and couldn't exactly remember which day was which, or how much time had passed. He noticed that he hadn't seen his grandson recently, or at least he felt it to be so, so he answered,
"Not yet sonny." He said with certainty.

Gold Chocobo

Site Veteran




Posts

: 7952




Gold Chocobo

Site Veteran




Posts

: 7952





Similar topics
---
Permissions in this forum:
You
cannot
reply to topics in this forum