Page 4 of 4 •

1, 2, 3, 4

It had definitely been a long first day for Usagi. After going up several flights of stairs, carrying a heavy backpack, she finally made it to her room. She hadn't been so sure who her roommate actually was, but she hoped it would be one of the girls from lunch today. They were the only ones that had been nice to her and hadn't called her meatball head or anything or the sorts.

JupiterLightning

Over 9000




Posts

: 11569



Namine was sitting in the library, looking at books of plants and animals. When Emil entered, she set aside her sketchbook she'd been doodling animals in. "Hey, Emil," Namine said, approaching and sitting next to him. "Are you studying?" she asked quietly.
Misaki was hurrying through her homework so that she could hurry off to her part time job in town as, of all things, a maid at a cafe. Well, really her job was two towns over, but she would have to get on a train in town to get to her job.
When Usagi entered the room, Misaki had just finished her homework. "Usagi, right? You're my roommate?" She was already putting away her books. "Good to know. Sorry, I've got to get going. I have something I need to do. I'll be back before curfew."
Zidane was just hanging around, kinda bored. He was sitting outside, a script for his troope's next play open over his face. Somewhere in the middle he'd gotten tired of reading it and had decided it made a good block for the sun for a nap. Yes, a nap sounded good... He yawned beneath the pages and closed his eyes.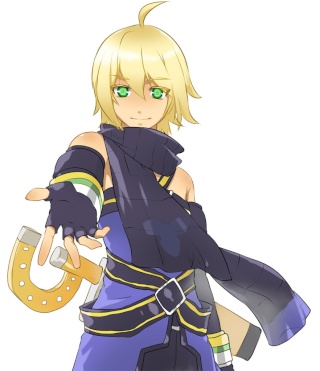 Emil looked up a little surprised, but luckily the person didn't frighten him. He was able to relax a little, looking up at Namine from his book,
"Well yeah....but...I have no idea what I'm supposed to do," Emil explained honestly, "probably because I don't understand these problems. The teacher was speaking way to fast, and he was foreign so I had a hard time understanding what he was trying to teach."

Gold Chocobo

Site Veteran




Posts

: 7952



"Let me help," Namine looked over the math problems. She'd understood at least the basics, so she wasn't in quite so bad a position as Emil with it. "Well, if you do this," she showed him the steps one by one, "you get the answer. See?"

JupiterLightning

Over 9000




Posts

: 11569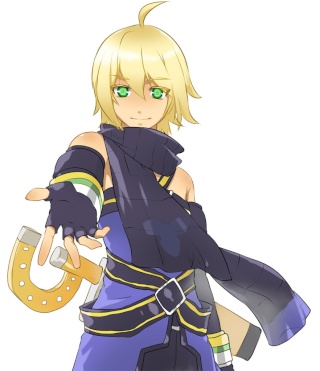 Emil was surprised how easy she made it seem. He tried for himself, but ended up having to re-try a few times before finally getting the correct answer. After getting the answer correctly, he let out a sigh of relief,
"Well, at least I understand it...somewhat now," Emil said, "thanks for the help, I really apperciate it. I've always had a hard time with school work in general. Most of it is just too confusing."

Gold Chocobo

Site Veteran




Posts

: 7952



"It's no problem," Namine said, smiling as she seemed to do so often now that she was free from Marluxia and the rest of Organization XIII. "I had a lot of time by myself at one point, so all I could do was study or draw. I guess I'm just pretty good at learning on my own."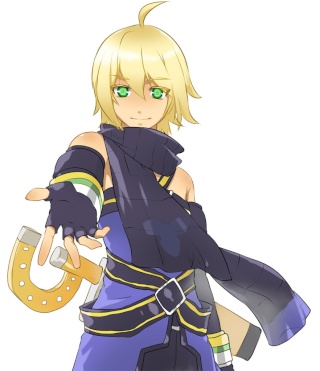 "Really? I've always had trouble...which would probably explain why my aunt and uncle sent me far away from them," Emil responded, then looked at the time, realizing how late it was, "Whahh! We better get back to our dorms, it's almost our curfew! If we're out past it I'm sure we'll get into trouble. Ummm thanks for the help, bye-bye!" He said rushing ot his dorm.

Gold Chocobo

Site Veteran




Posts

: 7952



"Eh?" Namine looked at the clock. "Oh, you're right. It really is late." She put away her things and said, "See you tomorrow!" before hurrying off back to her dorm room.
After another successful day at work, Misaki went back to her dorm room to get ready for bed. "Good night," she said to Usagi before going to sleep.
Zidane yawned and stretched. Good nap. He looked up into the darkening sky. "Aw, night time already?" He stood and brushed himself off before heading back to his room. He'd nabbed enough stuff for today.
Page 4 of 4 •

1, 2, 3, 4


Similar topics
---
Permissions in this forum:
You
cannot
reply to topics in this forum